Welcome to the all-new 98.3 Fox FM!
We're now serving East-Central Alabama with the greatest hits of all time! If you have questions or comments,
click here
to email us now.
Check Out Our Sister Stations!
Consider the Power of Six!
Six is six times better than one! Blanketing East Central Alabama, we are part of the area's only six-signal radio family!
98.3 Fox FM and 105.1 WRFS are our regional signals, collectively covering from Sylacauga northwest to the edges of Birmingham, east through and past the Lake Martin area toward Auburn, south into Wetumpka and past Montgomery, and north toward I-20. Yea!106.5 & WYEA!1290 serve the greater Sylacauga-Childersburg-Talladega area. 96.3 & 1050 WLMA focus on Alexander City-Dadeville. We can reach hundreds of thousands of people in parts of more than 20 Alabama counties.
If you're in business or involved with an area school, club, or community organization, we can maximize your messages to diverse audiences in a huge geographic area.
Multitasking is our art, and we are six!
Wake up to Ashley & Brad weekday mornings!
Rise and shine with Ashley & Brad weekday mornings from 6:00 a.m.-10:00 a.m. on 98.3 Fox FM.
For years, Ashley Paige and Brad Abrell have been waking up on the radio bringing listeners the best pop culture news, laughs, and fun. Their show on 98.3 Fox FM will feature popular guest interviews, trivia, and your expected dose of fun in the mornings.
Who's Ashley? A mother of two girls, and a voice actor, providing various voiceovers for television shows and feature films. She's co-hosted mornings on great radio stations in Los Angeles.
Who's Brad? A father of two boys, and an accomplished actor and voice actor, with roles in many television commercials and cartoons such as Disney's Gravity Falls and Doc McStuffins, and as Bubble Buddy in SpongeBob SquarePants. Also the voice of one of The Worm Guys in all three Men In Black films. Brad's been a radio bigshot in Orlando, Miami, and Los Angeles.
Connect with Ashley & Brad for upbeat fun and laughs, popular guest interviews, and the latest in entertainment and music news along with the greatest hits of all time on the all-new 98.3 Fox FM!
What's playing now?

Hover your mouse over the album art above to scroll through the last 20 songs.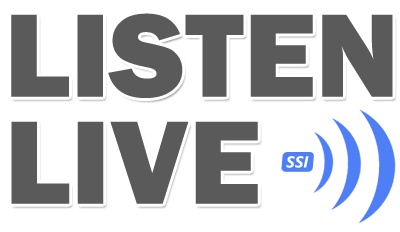 NOAA Weather
Sylacauga, Ala.
Last Updated on May 23 2017, 6:55 pm CDT
Weather by NOAA
Current Conditions: Thunderstorm in Vicinity
Temp: 73°F
Wind: SW at 6mph
Humidity: 84%
Dewpoint: 68.4°F